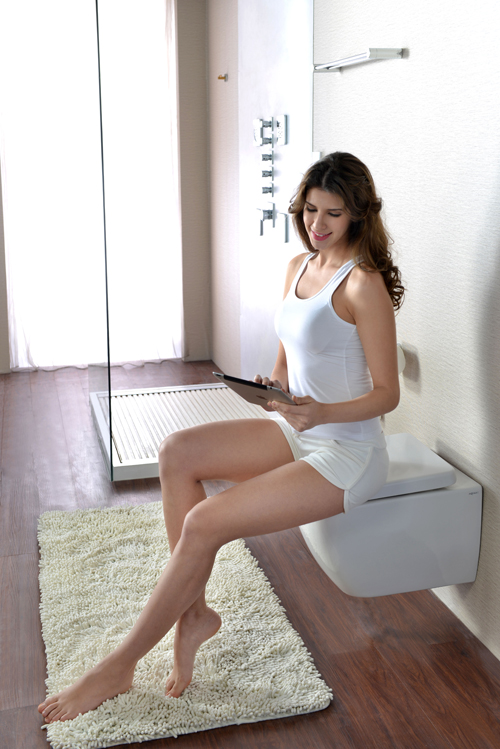 The Latest in Toilet Technology
The needs and desires of the modern family strongly influence our design-thinking. The result is a collection of products that are not only stylish and contemporary but also highly adaptable and practical.
Our wall-mounted designs enable the Toilet to float effortlessly against any structure, creating a clear spatial solution. We continuously innovate to bring to you the latest in Toilet design such as Slim-Seat Covers, 'Blind' Fixing, 'Rimless' design, and Soft-Closing easily removable seat-covers.
Our newly launched Toilet design introduces a powerful new flushing system optimized for effective cleaning – 'Swirl' Flush.